Safely Mark Trails
Environmentally safe. Unlike orange plastic ribbons,
Rutt Wipe will biodegade in time.
(You won't give away your secret spot to other hunters).
---

Track Deer
While tracking your wounded deer, hang Rutt Wipe at each blood spot.
This records the direction the deer is going
AND...you find your way back out of the woods!
---

Scent Wicks

Don't buy those expensive felt wicks. Use your Rutt Wipe.
First, double up 12" of orange toilet paper. Second,
twist one end up until you have a 2" tappered end.
Finally, tie the other end to a branch and dip the twisted end into your favorite scent.
---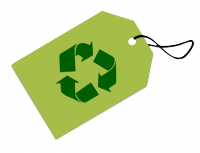 Other Benefits

Safe

Biodegradable

Non-toxic

Does not resemblea deer's tail
---